2017-18 AEESP Distinguished Lecture
PEDRO ALVAREZ
Rice University


PROLIFERATION AND CONTROL OF MULTIDRUG-RESISTANT "SUPERBUGS" IN SEWAGE TREATMENT PLANTS
Antibiotic-resistant bacteria (ARB) pose an imminent threat to global health. Their propagation is a major economic and public health concern due to the growing inefficacy of available antimicrobial agents to treat infectious disease. For example, ARB infections in the U.S. are responsible for $20 billion in excess health care costs and 8 million additional hospital days every year. Wastewater treatment plants (WWTPs) play a vital role in minimizing the discharge of many water pollutants to the environment, including antibiotics and pathogenic microorganisms. However, WWTPs may also serve as breeding grounds and point sources for environmental dissemination of antibiotic resistance genes (ARGs) and ARB.
In this seminar, we will illustrate how biological treatment units in WWTPs promote bacterial growth and genetic exchange, which in turn may increase ARG proliferation and transfer to indigenous bacteria in receiving waters. We will examine the behavior, replication, and fate of multidrug-resistant, plasmid-borne blaNDM-1 (coding for New Delhi metallo-β-lactamase) and other ARGs throughout the various processes, and we will assess mechanisms that enhance their removal. Our data and other studies show that curtailing the release of antibiotics to sewage (or enhancing their removal via pre-treatment) may alleviate their selective pressure and mitigate ARG proliferation in WWTPs. We also show that increasing the metabolic burden of plasmid reproduction (e.g., higher growth rates, and low substrate and O2 availability) promotes ARG removal. Accordingly, manipulating WWTP operation variables (e.g., food-to-microorganism ratio or contact time in anaerobic digesters) may facilitate ARB control. Because some "superbugs" are relatively resistant to disinfection by chlorination, we also explore novel biocontrol approaches using polyvalent (broad-host-range) bacteriophages and nanotechnology-enabled photocatalysts. Overall, this body of work underscores the need to develop more effective ARB attenuation and control approaches, and shows promising steps that environmental engineers and scientists can take to mitigate the spread of antibiotic resistance.
Date/Time
Wednesday, March 7, 2018
12:00 pm - 1:00 pm

Location
200 College Street
Wallberg Building
Room 116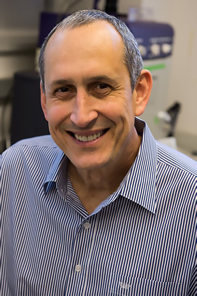 PEDRO ALVAREZ is the George R. Brown Professor of Civil and Environmental Engineering at Rice University, where he also serves as Director of the NSF ERC on Nanotechnology-Enabled Water Treatment (NEWT). His research interests include environmental implications and applications of nanotechnology, bioremediation, fate and transport of toxic chemicals, water footprint of biofuels, water treatment and reuse, and antibiotic resistance control.

Pedro received the B. Eng. Degree in Civil Engineering from McGill University and MS and Ph.D. degrees in Environmental Engineering from the University of Michigan. He is the 2012 Clarke Prize laureate and also won the 2014 AAEES Grand Prize for Excellence in Environmental Engineering and Science. Past honors include President of AEESP, the AEESP Frontiers in Research Award, the WEF McKee Medal for Groundwater Protection, the SERDP cleanup project of the year award, and various best paper awards with his students. Pedro currently serves on the advisory board of NSF Engineering Directorate and as Associate Editor of Environmental Science and Technology.