GREG EVANS
University of Toronto


TEACHING LEARNING BY LEARNING TEACHING:
WHAT I'VE LEARNED AND WISH I'D KNOWN

Learning to teach at universities is often a private process that we pursue on a public stage. In contrast with the way we instruct engineering fundamentals in our classrooms, or discover new knowledge in our laboratories, teaching is most often learned experientially with little to no scaffolding or focus on underlying theory. Is this really an optimal approach to learning how to teach? Is there perhaps a better way? In this talk, I will describe some hard lessons about teaching and learning that I've learned over the last decades, along with some more recent attempts to reconcile these curious paradoxes. I will also share some personal views on where I see engineering education headed and how we might adapt our teaching accordingly, for the betterment of our students, professors, and institution.
Date/Time
Wednesday, January 11, 2017
12:00 pm - 1:00 pm

Location
200 College Street
Wallberg Building
Room 116

GREG EVANS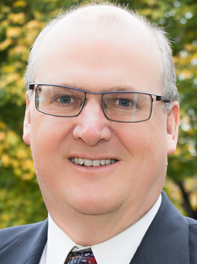 (P.Eng, FCEA, FAAAS) is the Director of the Collaborative Program in Engineering Education and a member of the University of Toronto President's Teaching Academy. His contributions to teaching have been recognised through the 2015 Ontario Confederation of University Faculty Associations Award, the 2014 Allan Blizzard Award for collaborative teaching, the 2013 Northrop Frye Award for integrating research and teaching, the 2010 Engineers Canada Medal for Distinction in Engineering Education.