BRIAN ARBOGAST
Bill & Melinda Gates Foundation


REINVENTING THE TOILET: TAPPING INNOVATORS TO BIRTH A BILLION DOLLAR INDUSTRY THAT WILL CHANGE THE WORLD

Most people in developed countries don't think much about sanitation: they simply flush and forget. But the systems that we depend on simply haven't been able to scale to meet the needs of people living in most fast-growing cities in developing countries. They are too expensive, both to build and to maintain and operate. However, companies have not yet stepped up to address this market failure with alternative approaches that don't require the same level of investment. It was this failure that caused Bill Gates and others at the Gates Foundation to consider whether there was a way to catalyze new, transformative approaches to sanitation. It started with a simple question: could we find a way to turn every toilet into its own treatment plant, powered only by what users deposited into it? An affordable toilet that wouldn't need to be connected to a water line, sewer line, or electrical line? Five years after posing this question, a growing number of audacious approaches to this problem are showing promise, including one being advanced by a pioneering team here at the University of Toronto. Join us to learn about the challenge to reinvent the toilet, the progress being made, and the potential for these innovations to transform lives around the world, while birthing a brand new multi-billion dollar global industry.
Date/Time
Wednesday, February 15, 2017
12:00 pm - 1:00 pm

Location
200 College Street
Wallberg Building
Room 116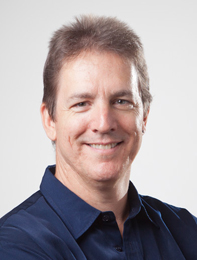 BRIAN ARBOGAST leads the foundation's effort to bring groundbreaking innovations in sanitation technology and new ways to deliver sanitation products and services to people in the developing world. Arbogast was previously a Corporate Vice President at Microsoft Corporation, leading an international portfolio of R&D projects. More recently, he concentrated on cleantech and international development, driving market solutions to address some of the world's most pressing challenges. He served as a Senior Advisor with The Boston Consulting Group and as a board member of the Northwest Energy Angels and of Water1st International. He is a founding board member of Progress Alliance of Washington and an advisor to Upaya Social Ventures. Arbogast received his Bachelor of Mathematics in Computer Science from the University of Waterloo, Canada, and a Certificate in Sustainable Business from the Bainbridge Graduate Institute.