STUART SOLED
ExxonMobil Research and Engineering Co.


RESEARCH IN AN INDUSTRIAL CATALYSIS WORLD:
A LIFELONG ADVENTURE!
Discovering and implementing new catalysts for petrochemical refining involves learning how to control nanoscale structure in simple, scale-able and environmentally-friendly ways.
In a series of vignettes chosen from challenging problems in the world of petrochemical heterogeneous catalysis we will illustrate how catalytic materials discovery can provide either improvements in existing catalytic materials or a means to generate new catalysts. Both types of discoveries can have large impacts in enabling cleaner and more efficient hydrocarbon conversions for fuels and chemicals applications.
The research which will be described has been focused on how to control nano and mm scale site placement as well as in synthesizing new metastable phases. We will describe the early findings on an intriguing reaction with hydrotalcite-related materials that eventually led to an important commercial advance in hydroprocessing catalysts. Experiences learned in that process will be shared. Other interesting findings with silica-supported metal and heteropoly solid acid catalysts remain intriguing leads and illustrate the questions that industrial researchers are often faced with.
Date/Time
Wednesday, February 24, 2016
12:30 pm - 2:00 pm

Location
200 College Street
Wallberg Building
Room 116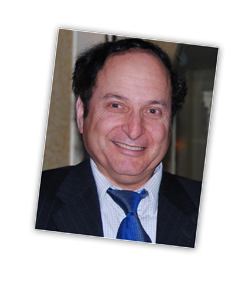 STUART SOLED received his BS degree in chemistry from CCNY in 1969 and his Ph.D in chemistry from Brown University in 1973. He then did four years of post-doctoral work in solid state chemistry at Brown University and in France, focusing on the synthesis and characterization of novel oxide and sulfide materials. He has been at Exxon's Corporate Research Labs for almost 34 years and currently holds the position of Distinguished Research Associate. His research interests lie in the synthesis, characterization and evaluation of novel catalytic materials. He has worked extensively on Fischer-Tropsch chemistry, solid acid and metal catalysis, and hydrotreating. He is the coauthor of more than 70 publications and over 100 U.S. patents. He is credited with the discovery of the Nebula catalyst which has been producing low sulfur diesel fuels in over 20 refinery units worldwide.
Dr. Soled is the recipient of the New York Catalysis Society Excellence in Catalysis Award, the North American Catalysis Society Frank Ciapetta Lectureship Award, the ACS Heroes in Chemistry Award and the Herman Pines Award in Catalysis, and in 2014 he became a member of the National Academy of Engineering.