2015 AEESP Distinguished Lecturer
NANCY LOVE
University of Michigan


THE INTERPLAY BETWEEN CHEMICALS AND MICROBIOMES:
AN ENVIRONMENTAL BIOTECHNOLOGY PERSPECTIVE
Chemical stressors and the potential risks they pose to the environment and public health have long been a concern. There are many ways that chemicals influence microbial communities, and how microbial communities influence chemical fluxes and transformations. These mutual influences are extensive, complex and dynamic.
In this talk, several studies will be reviewed in the context of the systems and flows that occur within environmental biotechnology, and current methods that provide us with insight will be reviewed. For example, I will discuss the fate of trace organic chemicals (pharmaceuticals, disinfection byproducts, industrial chemicals) in mixed microbial communities, how the chemicals induce important functional responses in microorganisms or correlate with significant shifts in microbial community structure, and why these changes are important to environmental or public health. Similarly, we will look at how microbial communities transform these trace chemicals into metabolites that have interesting and potentially important environmental or public health outcomes.
The impact of engineering decisions that impose different environmental growth conditions on microbial communities and how those conditions impact the metabolic or ecological response will be discussed through case studies. The methods employed in the case studies will be highlighted.
Date/Time
Wednesday, March 16, 2016
12:30 pm - 2:00 pm

Location
200 College Street
Wallberg Building
Room 116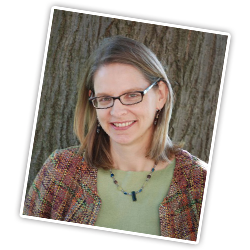 NANCY LOVE is a Fellow of the Water Environment Federation and the International Water Association. Her research focuses on environmental biotechnology and water quality with an emphasis on: the interplay between chemicals of concern and microbial community structure and function in engineered treatment systems; nutrient management; and resource recovery from wastewater.