ALED EDWARDS
University of Toronto


OPEN SOURCE SCIENCE — A ROAD TO INDUSTRY ENGAGEMENT AND FUNDING
Over the past four decades, the academic system has promoted the concept of universities as engines of economic growth. As part of this narrative, governments, technology transfer offices and funders have endorsed policies that re-inforce the importance of patents as triggers for investment and company creation, to the exclusion of alternate business models. Using the Structural Genomics Consortium as a model, and using evidence-based critique of existing policy, I shall describe the scientific and economic outcomes from our open source model for engaging industry. I believe that our model, tested in the pharmaceutical sector, has applications across many domains, including engineering
Date/Time
Wednesday, November 11, 2015
12:30 pm - 2:00 pm

Location
200 College Street
Wallberg Building
Room 116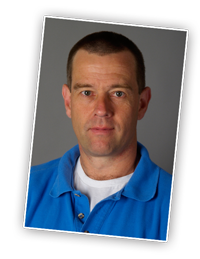 ALED EDWARDS is CEO of the Structural Genomics Consortium (SGC), a public-private partnership that generates open-access research tools to support drug discovery.
Over the years, the SGC has contributed the 3D structures of >2,000 different human proteins into the Protein Data Bank – corresponding to ~15% of the available structural information for the human proteome. Some of these proteins have been used as templates to generate small molecule inhibitors. All reagents derived from the SGC are made available to the community without restriction on use. Some of chemical reagents identified new targets for cancer drug discovery. Their relevance is now being tested in clinical trials.
Al trained at McGill and Stanford, held a faculty position at McMaster and is currently on faculty at the Universities of Toronto and Oxford.