YU-LING CHENG
University of Toronto


TECHNOLOGY, IF NECESSARY, BUT NOT NECESSARILY TECHNOLOGY — THE ROLE OF TECHNOLOGY IN GLOBAL DEVELOPMENT AND GLOBAL HEALTH
The challenges faced by the developing and emerging economies of the world include poverty, hunger, inadequate shelter, poor air quality, inadequate healthcare systems and lack of medical technologies; and poor infrastructure for the provision of clean water, sanitation and reliable energy.
These challenges impose significant burdens on people living in those regions, many of whom live on less than $2 a day. The root causes of the challenges are multidimensional; policy, governance, enabling business environment, and human capacity are all contributing factors. Technology is also a contributing factor: better use of existing technologies and development of transformative technologies that are appropriate to the context can play a role in addressing some of these challenges.
In this talk, I will describe our recent work on the role of technology in global development and improving global health, including work on the provision of medical oxygen for childhood pneumonia in resource poor settings, and the development of a low cost, household scale sanitation system that operates without grid power, running water or sewerage.
Date/Time
Wednesday, September 16, 2015
12:30 pm - 2:00 pm

Location
200 College Street
Wallberg Building
Room 116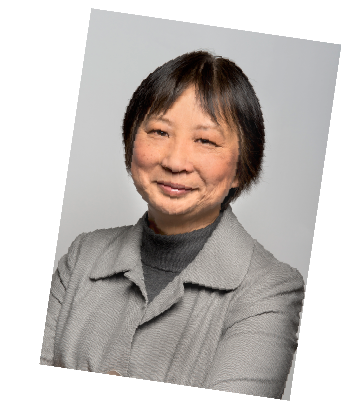 YU-LING CHENG is the Director of the Centre for Global Engineering (CGEN) and a Professor in the Department of Chemical Engineering & Applied Chemistry at the University of Toronto. Established in 2009, CGEN encourages engineering faculty members and students to think creatively about some of the world's most important problems. Through its student activities and research, CGEN addresses issues in sanitation, alternative energy, health costs and clean water – especially in developing countries where solutions can have the greatest impact.
Professor Cheng also leads a research team that is part of the "Re-invent the Toilet" challenge posed by the Bill and Melinda Gates Foundation. Her group is working on developing a toilet for use in the developing world that can function without access to infrastructure such as a sewage system or electrical grids.
Aside from her work in global engineering, Professor Cheng's research interests have centered around drug delivery and the understanding of transport processes in polymeric and physiologic systems. She served as Chair of the Division of Engineering Science at the University of Toronto from 2000-2005, as Acting Chair of the Department of Chemical Engineering & Applied Chemistry in 2006 and was elected Speaker of Faculty Council in 2007. She is a member of the Teaching Academy, the highest honour for teaching at the University of Toronto. She has served on the Board of Directors for Academics Without Borders, an NGO whose mission is to enhance higher education capacity in developing countries. In 2013, Professor Cheng was recognized by the University of Toronto with a Distinguished Professor Award.